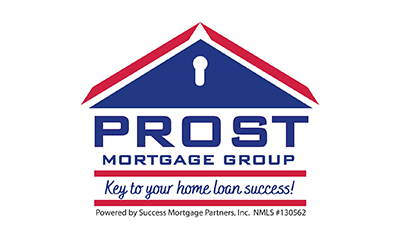 ARE YOU THINKING ABOUT BUYING A HOME?
Mortgage Loans
THREE THINGS TO KNOW BEFORE TAKING OUT A MORTGAGE LOAN
Getting a mortgage loan can be confusing. But it doesn't have to be. Whether you're a first-time homebuyer or have purchased a home in the past, there are three crucial things you should know before signing that contract that could save you a lot of money over the next 15-30-year period.
1) HOW MUCH CAN I SPEND ON HOUSING?
First things first, you need to figure out how much you can reasonably spend on housing every month. Too many people rush into buying a house and end up paying way more than they can afford.
As a general rule, no one should be spending more than 30 percent of their monthly gross income on housing. You can easily figure this number out by taking the money you make every month before taxes or any other payments you have and multiplying that number by .30 with a calculator.
With that said, following the general rule isn't always best, and it might be worth discussing this with one of our team members at Prost Mortgage Group who could give you a better idea of what your options are.
2) WHICH TYPE OF LOAN IS RIGHT FOR ME?
Depending on your financial goals, the type of mortgage loan you need can vary. Generally speaking, if you can come up with the 20% payment on a 15-year mortgage loan, that's going to save you a lot of money over time.
However, some people simply aren't in a position where they can come up with that sort of down payment, particularly earlier on in life. If this sounds like you, it might be worth exploring a 30-year fixed rate mortgage with less money down to move on from renting sooner and work towards complete ownership of your house.
No matter your current plans, our team would love to add clarity to your housing goals so you can make a confident and informed decision.
There are also 100% financing options available.
3) IT MATTERS WHICH MORTGAGE LENDER YOU BORROW FROM.
Your house is your greatest asset and a long-term commitment. This makes it all the more important that you ensure you're borrowing from the right people. Too many homeowners walk blindly into mortgage deals that can hinder their financial growth for years if they aren't careful.
That's why we help aspiring homeowners by eliminating any confusion regarding their loans to ensure they make the best decision for them.
CONTACT US
Take your first step towards a mortgage loan that works for you by contacting our team today! We look forward to speaking with you.